In today's increasingly connected world, Nuvisions offers flexible and redundant business-class Internet from 10 Mbps to 10 Gbps that is scalable for all mission-critical operations. Since the dawn of the Internet, we have provided enterprise customers and small to medium-sized businesses (SMBs) with high-speed Internet access. This includes every industry - from healthcare facilities to hospitality and events to retail stores and much more. Our network is 100-percent owned and operated, which gives customers the peace of mind they need for reliable uptime and consistent service.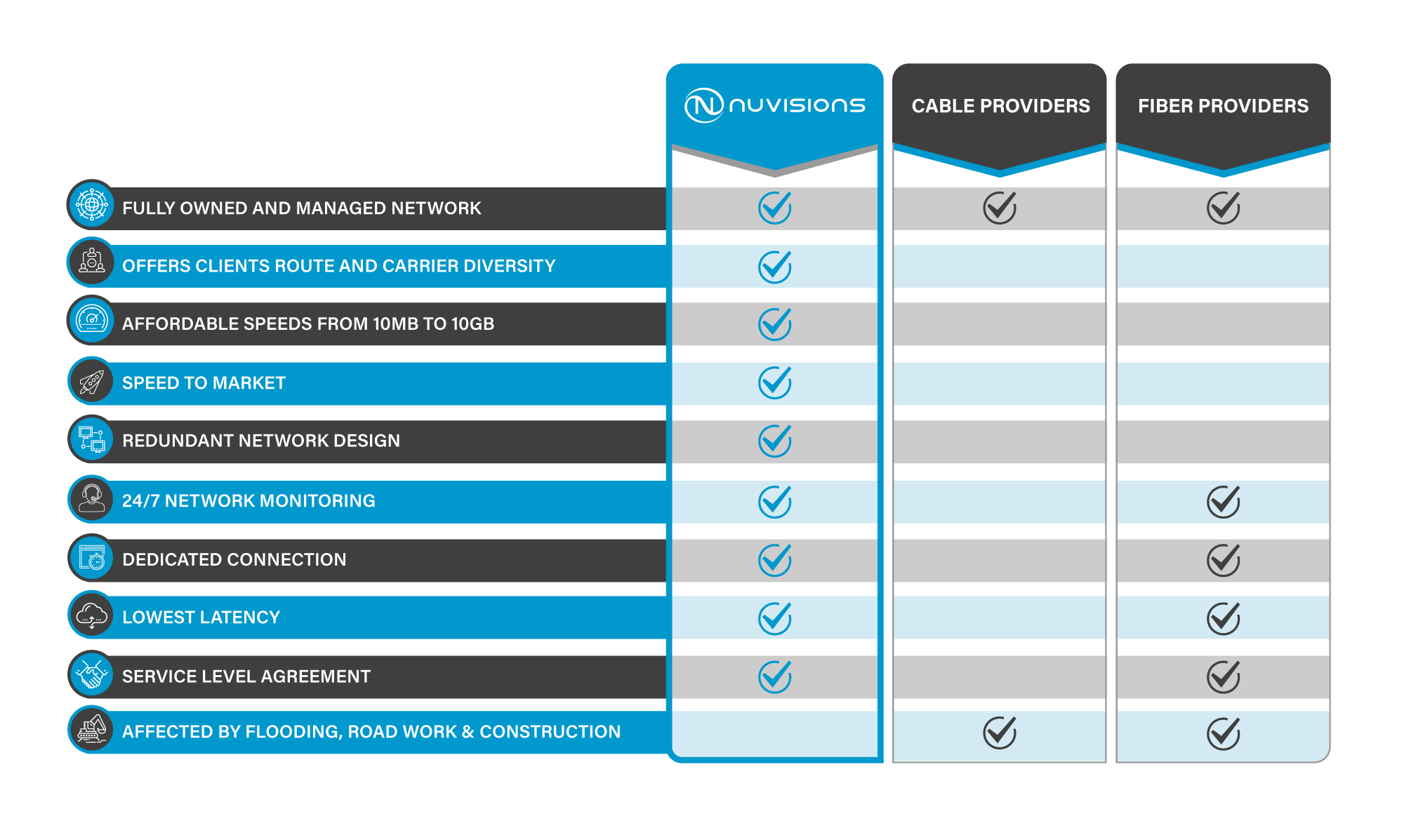 Nuvisions offers its customers a 99.999% (five nines) Service Level Agreement (SLA) with quick installation that is tested and operational within 10 days. Our dedicated fiber connection offers cutting edge technology that is quickly taking over antiquated legacy networks featuring copper and cable infrastructure.

As a Nuvisions customer, you can always count on our dedicated staff to serve you and ensure your network is functioning at optimal levels. You will have the support of a committed sales representative, along with 24x7x365 monitoring and troubleshooting. All you have to do is pick up the phone or shoot us an email!